Vegetable Gardens Are Both Efficient and Beautiful
I'm here to tell you that having your own vegetable garden is the ultimate game-changer for easy and efficient meal prep during the scorching summer months.
Just imagine stepping outside your door and plucking fresh, ripe vegetables and herbs straight from your garden to create mouthwatering dishes!
Last weekend, Craig and I had friends over for dinner. And rather than going through the long list of recipes we have, we walked out to the garden and our decisions were made lickety-split based on what was ready for harvest.
We served up some fried zucchini, oven roasted cauliflower, and crafted a yogurt- based radish and apple salad (disclaimer: the apples were store bought). 
The really outstanding part is that we didn't have to default to our regular go-to's. We were prompted to try different recipes that were delicious! 
Doesn't this sound irresistibly tempting?
And, and, and  . . . your vegetable and herb garden can be designed to not only yield a prosperous harvest, but also create a stunning visual display that seamlessly integrates into the overall composition of your outdoor space.
Take a peek at two of my favorite gardens that we've completed over the past few years – a front yard and backyard – and tell me what you think.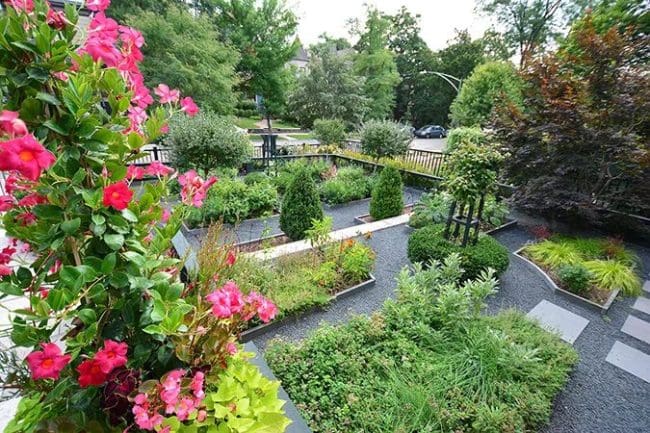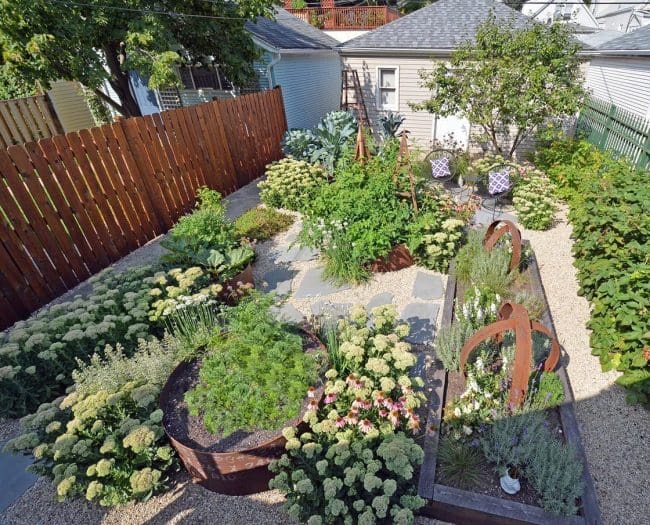 Whether you have a small balcony or a spacious yard (front OR back), the possibilities are endless when it comes to designing a garden that not only satisfies your culinary needs with easy and efficient meal prep, but also enhances the overall ambiance of your outdoor oasis. 
So what are you waiting for?! Let's start planning and designing your own garden today! Contact us.