The Only Way To Have Colorful Plants In A Shade Garden Is Through Annuals
Hello My Ever Curious Friends,
Heads up! I've got a truth bomb coming your way . . .
The one and only way to have colorful plants in a shade garden is through annuals.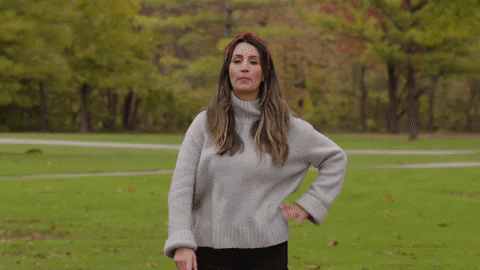 Listen, our team knows this isn't always the initial answer you want, especially if you're trying to grow your grandma's favorite rose or lilac in your shade garden (pro tip: these plants need 6 or more hours of direct sunlight).
But if your garden has 2 or less hours of direct sunlight per day, then you are the lucky winner of a shade garden and get to explore annuals! (Check out Plants 101 if you want the full 411 about lighting requirements and why they matter to your wallet.)
Let's start here with what the heck annals are. Annuals are plants that do not survive year over year in your garden because of the zone (or climate) you live in. 
In Chicago, we live in the USDA Plant Hardiness zone 5b/6, which means that our minimum average temperatures are between -10 to -15 degrees F. So when a plant cannot survive at these temps, it is considered an "annual" in this zone. 
This is why I love visiting warmer climates. When Craig and I visited Ecuador for the first time, I was stopped in my tracks (literally) by the sight of so many Poinsettia shrubs that were big enough to be trees! Yet here in Chicago, they are considered an annual.
ONE MORE THING TO NOTE
Not all annuals will thrive in shade, although many will. Process this fact through a seasonal lens, just like we do.
1. If you want your plants to grow over the season you're planting them in — specifically through summer — then it is important to choose plants that thrive in shade.
2. If your planting season is short — think spring or fall — you have more flexibility. Since these two seasons of planting are shorter, most annuals that are planted will not be expected to grow. So the goal is to find plants that are more fully grown, immediately giving you the look you want regardless of their light requirements. 
Let's take a look at this Chicago front yard that is considered a shade garden. All the trees, shrubs and perennials are in shades of green and white, but the built-in planters at the front door continually highlight annuals . . . and, yes, COLOR!!
My curious friend, what you've got here is not only the solution to having colorful plants in your shade garden, you've also got a company that LOVES doing this for you.
AND now is THE time to contact us for your seasonal rotation contract. It may still be the heart of winter per our calendars, but we've been busily planning and ordering over the past months to make sure we have the exact combo/display your heart desires. 
Click here to get the party started!
P.S. We love making new friends! If you have friends, family, colleagues, or neighbors who would benefit from our landscaping services, forward this email to them and share the good news of all Topiarius has to offer! 
*Topiarius University is not an accredited institution of higher education or even a real department. It's our incredibly artful way to signal that we've got some content we believe is worth learning. It's the kind of info that makes you a more interesting human and, we hope, helps you to live more beautifully outdoors!