Sarah S. was one of the coolest girls in 7th grade. She had the most amazing bob haircut and knew how to wear eye makeup. She could peg her pants and knew how to wear her Forenza sweater backwards! 

I had no idea what she wanted when she said hello to me for the first time in our French class. I knew it wasn't cuz she wanted to know where I got my turtleneck with strawberries all over it. (It was 1984, they were amazingly practical for a girl like me in New England!)

Turns out she was looking for a friend as much as I was. I quickly learned in addition to all her coolness, she was really fun and generous.

It wasn't uncommon for us to beg one of our parents to drop us off at the Holyoke Mall at Ingleside on a weekend night. Three floors with curvy glass railings and lights that guided us to all the stores. One whole floor was a food court, a movie theater, and games!

And, on the top floor, next to G. Fox department store was . . . Benetton!

Back then the store was a small, refined boutique. Huge pictures lined the walls portraying female and male models from around the world of every skin color. (Radical!) The colors just exploded through the clothing. It was breath-taking. The United Colors of Benetton! (I can hear the angels singing.)

Sarah gave me a tour as one of the most experienced docents of Benetton. She told me about the sweaters, shirts, and pants. And, then . . . she pointed to the prized possession of all 7th grade girls: the Benetton rugby.

She already had one but wanted to make sure I knew this is where I should bring my parents to buy me my very own. Friends, I'd just been given the key to cool town.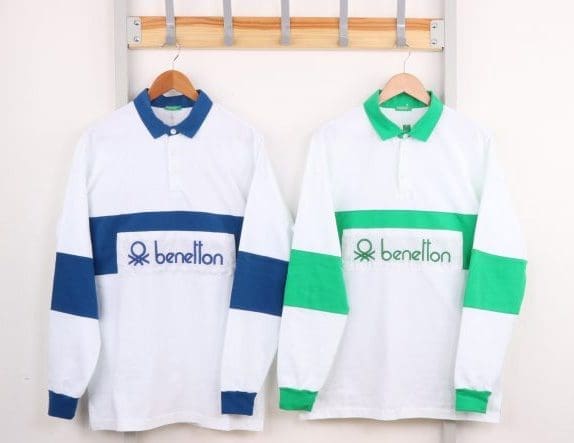 I will freely admit that my 12 year-old self knew nothing other than coveting that damn rugby and that I could only be a fulfilled junior higher if I owned one.
But, I also learned a valuable lesson. That my small world could/should/would expand. To some it may have just been clothing and a foolish adolescent's endeavor, but to me it was learning what I didn't know AND how much more I wanted to know what I didn't know.
We want to help you, our trusted clients and fans, be exposed to all kinds of possibilities for you to live beautifully outdoors. (We're also a bit biased and want it to be luxurious as well.)
So hold tight  . . .  I'm going to share with you what could be your Benetton rugby.
GREEN ROOFS. (full stop.)
I'm sure you're familiar with them, enough so that I don't need to get technical.
I want to make sure you know they don't just make a corporate office building LEED certified.
Green roofs are incorporated into private residential designs – as well they should be!
They can be added for their plantings, for texture, and for design elements.
They can be used as most of the design for an impressive makeover. The planting provides interest all year with a lovely contrast between spring and fall.
And, they can be installed in spaces that won't be used, just seen.
The options with green roofs are endless, which is (of course) where Topiarius comes in.
We have yet to tap into all the creative ways we can incorporate green roofs into designs.
We'd sure like to take on that challenge and . . .  be your docent through this whole new world. 
Winter is the perfect time for us to begin your design.
Contact us, but only if you're serious about learning what you don't yet know. 
P.S.  My begging paid off and my self-esteem was saved. My parents bought me a green Benetton rugby off the slightly damaged rack.
And, Sarah and I are still good friends to this day.