We believe that great design incorporates the following 4 design concepts (to varying degrees) in order to maximize the relationship between built environments and nature.
FRAME & BORROW VIEWS
Structures in the built environment can be designed to frame a view of nature (or skylines). Like the below photo, the entrance and hallway frames the view of the backyard.
Borrowing views is a concept that dates back to the 18th century in England. "The furniture and landscape designer William Kent is said to be the first to recognize that land outside a garden's designed space could appear to be part of it. He understood that someone else's fields or farmlands could be 'borrowed' visually to make one's own lands seem larger."  
Both images below borrow nature to make their gardens feel larger, whether the lake or the field.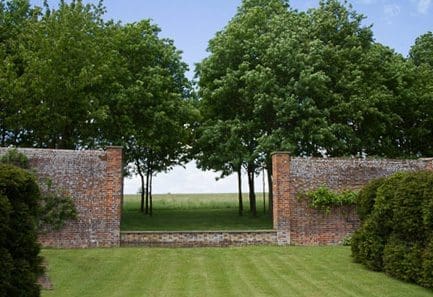 BLURRING THE LINES
Blurring the lines between natural and built creates a seamless transition that is more comfortable and inviting. Nature should creep in and built spaces should creep out. Feeling like you're indoors as well as outdoors is the place of connection.
CREATE A DESTINATION
This concept is all about the outdoor room, which is a specific area with a specific function, such as seating area around a fire feature or even a vegetable garden.  Each area/room is positioned in nature, not to look like it magically appeared, but to have a sense of privacy and mystique.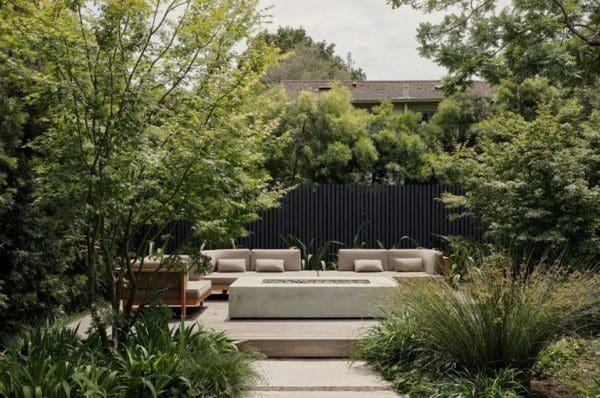 EXPERIENCE THE JOURNEY
Getting from point A to point B should not look like a sterile hallway in a hospital. With every turn and glance the experience should be enjoyable while creating anticipation of where you're going. This is especially true if you're walking from building to the next or from one point of your garden to another.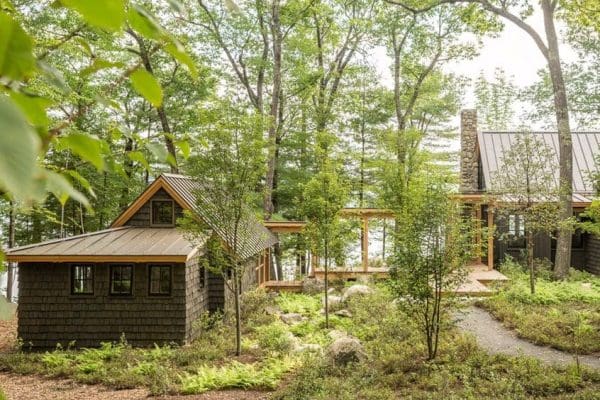 If you're interested in seeing the integrate of built and native environments for your own home, contact us today.