TOPIARIUS asks, What does living beautifully outdoors mean to you?
Aimee Wertepny, PROjECT founder and pre-eminent interior designer, weighs in this week.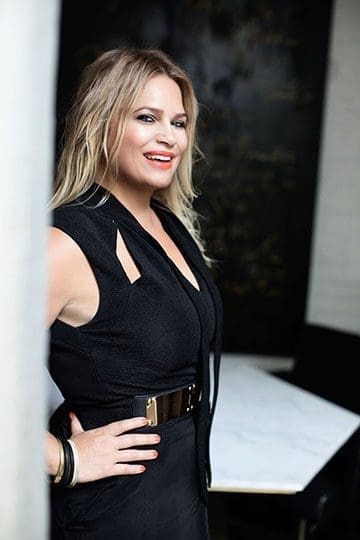 Living beautifully outdoors means bringing the inside out. The most fabulous outdoor spaces have the comforts of the home's interiors incorporated outside—from luxe lounge spaces to inspired lighting and décor. Landscaping obviously plays a huge role in making outdoor living spaces beautiful by immersing outdoor living areas in the greenery and live elements of nature. By sectioning out designated areas where you can play with your kiddos, take a Zoom call or host an al fresco soirée, we love creating intimate, cozy spaces amidst nature—no matter what your outdoor situation looks like. Whether designing outdoor living for a large suburban backyard or a small balcony space in the city, we enjoy coming up with solutions to support all different lifestyles. 
We took advantage of the greenery surrounding 
a home in South Barrington
 with ample outdoor space by planning the family room around the view, giving the screened, covered loggia leading to the pool terrace a "resort vibe." Light globes from Flos dot area and glow like lanterns at night to create even more ambiance for star-gazing by the pool in the vast backyard. In the city, 
a family home in Lakeview
 features a multipurpose outdoor space with killer kitchen + bar components for tequila sipping, a U-shaped Gloster sofa around the firepit for late night chats, and Smart and Green globe-shaped lawn lights from Lightology peppered throughout the space for playful whimsy. Meanwhile, we incorporated sliding door panels that open up to the balcony of 
a West Loop condo
, so the homeowners can increase their overall square footage during the warmer months and enjoy an expanded indoor/outdoor living space while entertaining. 
Curious how others have answered the question? Click here or here.