Here are our top 5 favorite local gardens that are must visits. From Rockford, IL to Niles, MI. Friends, get outdoors and take in the beauty!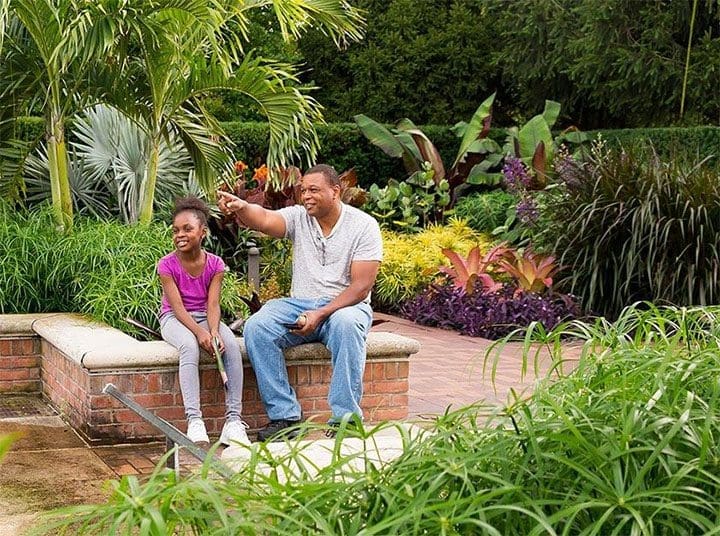 Chicago Botanic Garden
Glencoe, IL
Hours: 8 a.m. – 8 p.m. The Garden is open every day of the year; hours change seasonally.
Entrance: Garden members do not need to preregister—they are invited to visit at any time. Nonmembers must preregister for a timed entry. Per CDC guidelines: Wear a mask indoors if you're not vaccinated for COVID-19.
About: "Every year, more than one million people visit the Garden's 27 gardens and four natural areas, uniquely situated on 385 acres on and around nine islands, with six miles of lake shoreline. The Garden also has a renowned Bonsai Collection."
Morton Arboretum
Lisle, IL
Hours: The Arboretum grounds are open 365 days a year from 7 a.m. to sunset. Buildings are open daily, except on Thanksgiving and Christmas Day; closed at 3:00 p.m. on Christmas Eve.
Entrance: Timed-entry tickets are required for all guests.
About: "The Morton Arboretum, a 1,700-acre living museum, champions trees throughout the world through science and conservation, education and outreach, and plant collections. Conveniently located approximately 25 miles from Chicago, the Arboretum features an award-winning Children's Garden, Maze Garden, and 16 miles of hiking trails. Whether you seek a quiet stroll or an active family adventure, the Arboretum offers a variety of exhibitions, activities, events, and classes for all ages to enjoy."
New Exhibit: "The Morton Arboretum's outdoor art exhibition, Human+Nature (pronounced: Human Nature), inspires awe and wonder as it  connects people and trees. Internationally renowned artist Daniel Popper created five 15- to 26-foot-tall sculptures exclusively for the Arboretum featured in various locations across its 1,700 acres, leading guests to areas they may not have explored before. It is his largest exhibition to date anywhere in the world."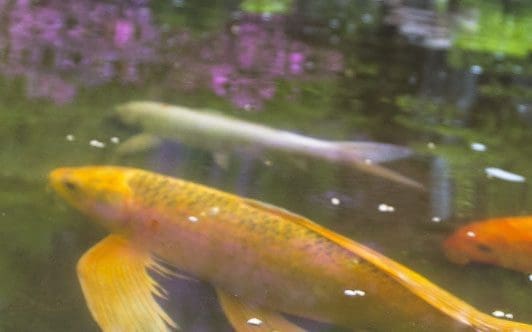 Anderson Japanese Gardens
Rockford, IL
Hours: The gardens are open daily from 9 a.m. to 5 p.m. – last entry time is 4 p.m. 
Entrance: Timed-entry tickets are required for all guests. Garden members are no longer required to make a reservation.
About: "The Anderson Japanese Gardens is a beautiful, outdoor setting that inspires the mind and energizes the soul. [A] twelve-acre landscape of streams, waterfalls, winding pathways and koi-filled ponds has been rated one of North America's highest quality Japanese gardens for more than a decade." Designed by Hoichi Kurisu.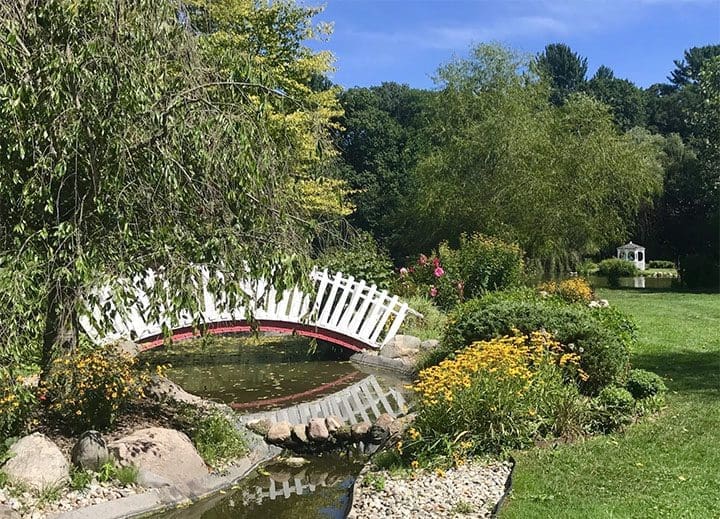 Friendship Botanic Gardens
Michigan City, IN
Hours: May 1 through October 31, Tuesday – Sunday  9 a.m.-5 p.m. (Central Time) CLOSED to the public on Mondays. In November, Saturday & Sunday 10 a.m.-4 p.m. (Central Time) – (Weather permitting: 45 degrees or above and NO precipitation). Members have 365 day access.
Entrance: Pre-registration not required.
About: "Friendship Botanic Gardens (a volunteer-based, not-for-profit organization) is a community treasure and an oasis of formal gardens and wooded nature trails tucked in an old-growth forest surrounding Trail Creek in Michigan City, Indiana."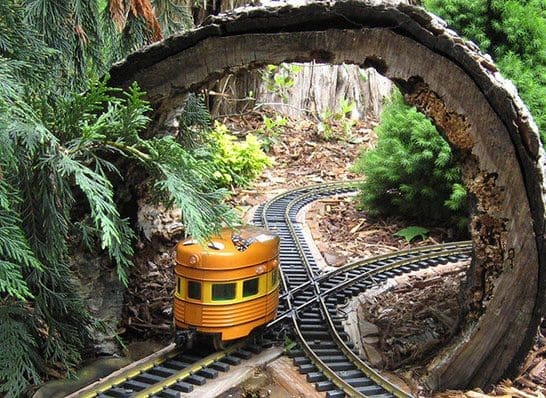 Fernwood Botanical Garden
Niles, MI
Hours: Tuesday – Saturday 10am-5pm and Sunday 12-5pm
Entrance: While no longer a requirement, visitors can pre-register prior to their visit.
About: "Fernwood comprises 105 acres and protects at least 10 ecosystems and is a birder's paradise. Visitors may enjoy natural areas with miles of walking and hiking trails, a reconstructed prairie, an arboretum, and cultivated public gardens that include an herb garden, Japanese garden, perennial border, rain garden, railway garden, nature adventure garden, hardy fern collection, and other special collections and gardens."