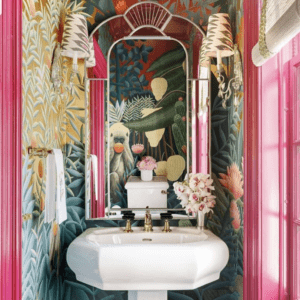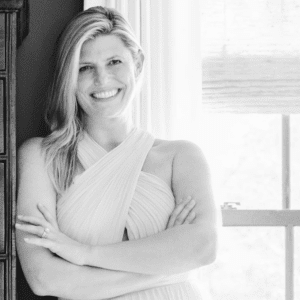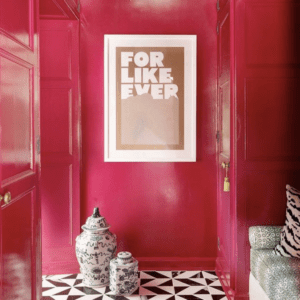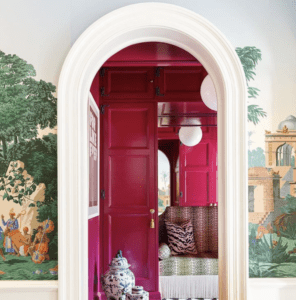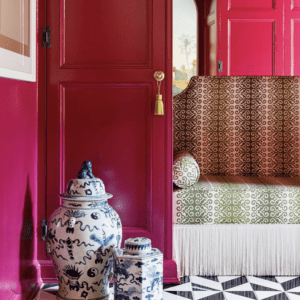 Admittedly, Sarah (Vaile) tagged us first on her Instagram feed. (She's right, blue hydrangeas can woo!)

I was so excited I immediately checked out her other posts.

And, this is what happened:

Photos of an unconventional, inspired powder room and cloak room start populating her feed. Like many of the other folks commenting, we too were blown away by its boldness and artistry. It's so not what everyone else does. It says, I am comfortable in my own skin and here's what I have to say. Right!?!

Pink (it's Sherwin Williams "Framboise") may not be everyone's taste, which is totally fine, but you still have to admit that these spaces are amazing.

We believe they are. 

We talked about them at our design collaboration meetings and we talked about them at our staff meetings. 

And then I got an idea.

Why can't we create a concept rooftop that is inspired by Sarah Vaile's two rooms? I'm not knocking the world of whites, grays, and blacks for outdoor spaces –  they're probably my 3 favorites. But, what if we threw convention and resale-ability out the window?! What if we got to do whatever the hell we wanted?! 

So we did.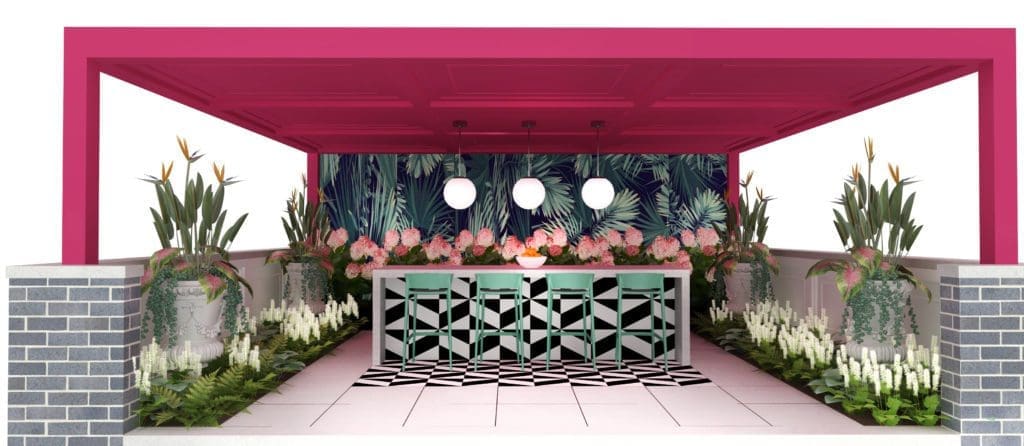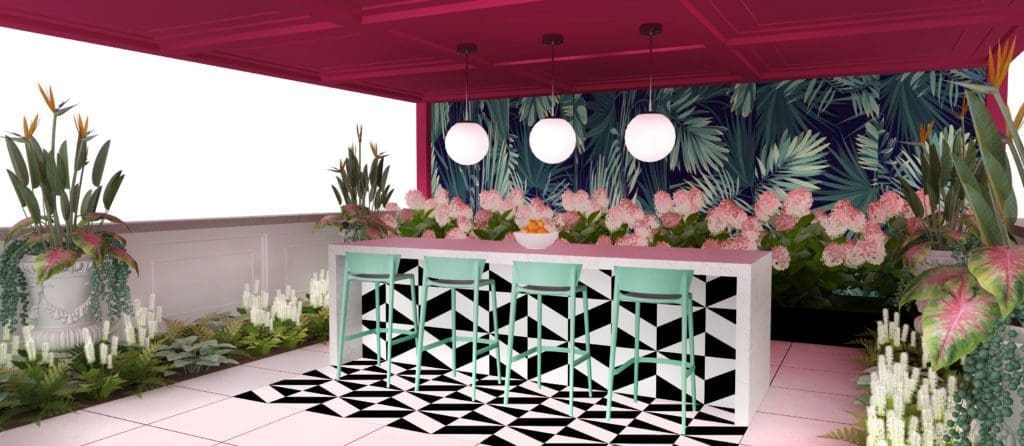 Click HERE To see larger images.
What if our alleys were filled with shades of colors other than browns and blacks? What if we chose your childhood favorite color and made that the color of your pergola? or the privacy screens? or all your cushions? 
I know it sounds crazy and we may never see a pink pergola in Chicago, but  . . . . . . wouldn't it be wild!
Let's live beautifully outdoors!