Today I'm going to tell you why our courageous creativity is meant to help you live your life more fully fulfilled.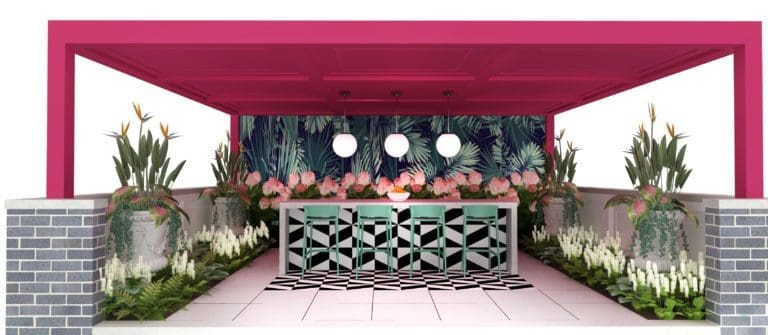 Let's start here: we've all seen or heard about the one person dancing alone on the dance floor at a wedding, right?
And, as an on-looker you have a sense of pity or embarrassment for this person. How could they ever be so bold or crazy?
But what you and I fail to realize is they actually have more courage and confidence to not give a shite about what anyone else is thinking. They're actually the ones winning and enjoying life on their own terms.
Like the dancer, we designed a rooftop in this precedent study a couple years ago, on our own terms. Just up and kicked conventional thinking to the curb. Felt really good.
Can you image how unexpected this would be to your neighbors when they looked down the alley and saw this? It could even make them embarrassed for you!
But!!!! This couldn't be further from the truth. The truth is they each wish they had the courage to do something that was different too. Maybe their pergola would be orange or turquoise. Maybe it'd have a circus theme? Anything is possible when courageous creativity is driving the design.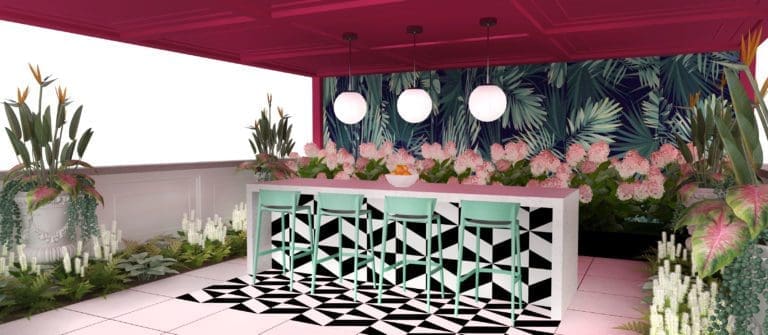 I'm addicted to home reno shows, particularly on Magnolia network, and after watching ALOT of episodes, I've noticed a common thread amongst the homeowners at their reveals. Their new design gives them a new lease on life.
I liken their response and thinking to what it felt like for Craig J-S after getting his hips replaced. After having lived through years of gradually worsening chronic pain, he had no idea until it was gone how much vigor had disappeared and how good life could actually be now.
Like Craig, the homeowners on these shows have no idea how much they were suffering in their house. They didn't realize how much their lives were not enriched, how much they sacrificed because of the lack of quality design, or how much they just didn't experience because they were embarrassed by their home.
This is why I wanted to do this precedent study. I wanted to exercise our creativity muscles, tap into some courageous ideas so that Topiarius can be ready to give your outdoor space a new lease on life.
So whether you're a fan of pinks (or Viva Magenta, Pantone's 2023 color of the year) is neither here nor there. What's important is that you know the value of an exercise by a firm that doesn't care if they're the only one dancing on the floor.
Because what's most important to us is that when your project is complete, you're thinking I've got a new lease on life . . . and now have the opportunity to live more fully fulfilled.
Dancing all alo-one singing dam di do,
Sara J-S, CEO / Co-owner
P.S. Check this out. You're not behind . . . matter fact, you can get ahead.