I know I'm not the only one that has done this.
The fan base is too huge for this to be unique. But . . . we still had to go.
We (Craig and I) rode the elevator to the 3rd floor. The doors opened and the angels sang!
Okay, no angels just buttons, zippers, and notions everywhere. (Yup, I geek out over notions.)
We had entered MOOD Fabrics in NYC!
Let me catch you up: The epic TV series Project Runway, with the help of coach and mentor Tim Gunn, made the store even more famous. Each time Tim and the competitors were leaving the store they showed their manners and said, "Thank you, Mood." I mean . . . I got the T-shirt to match.
So what's the deal? Why do I believe that fabric is so interesting? Why do colors, patterns, and textures make my mind work on overdrive?
3 Reasons
It's about all the options, about all the possibilities, about all the unique outcomes.
With the switch of a color, the whole mood can change. With the addition of a pattern, a rooftop can get interesting. With a textured, furry cushion, you now want to relax on the sofa and watch the game outdoors.
The beauty is that no two outdoor spaces will ever (or need to be) the same! You can have the design that speaks to you, and your neighbor can have theirs. Bonus! For all the designers at Topiarius, this is so not boring. We get to bring you the best possible design.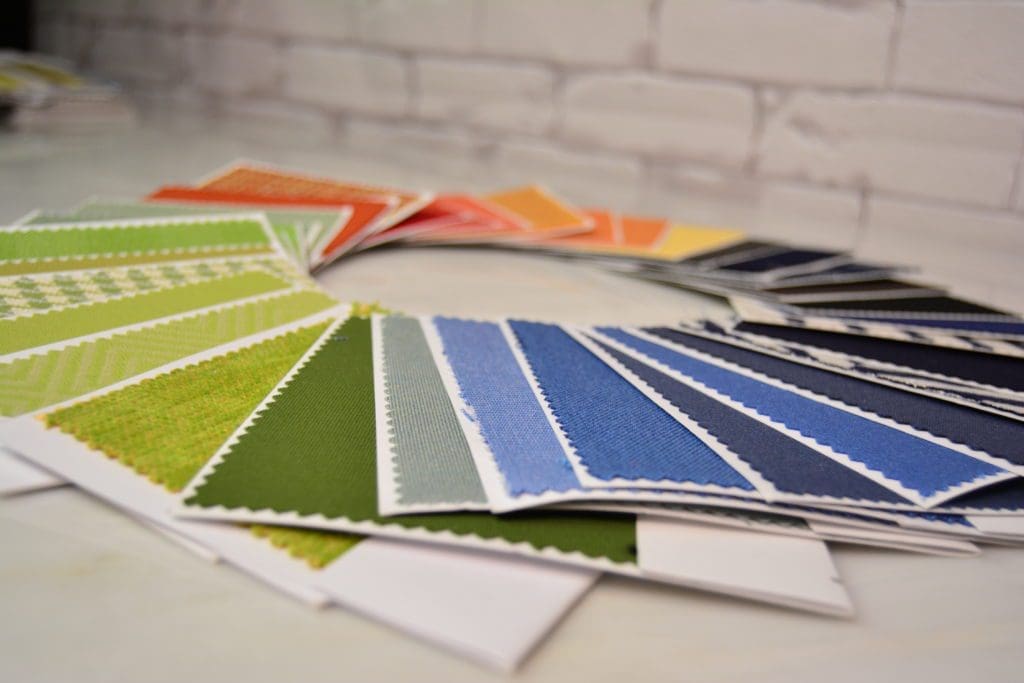 So how do you find outdoor fabric, particularly if you can't go to Mood Fabrics in NY or LA?
I suggest you start here with these companies. Fabric can be purchased and provided to an upholsterer to make the cushions, pillows, etc.
Perennials
Janus et Cie
Nomi
Link Outdoor
You'll notice I have not listed Sunbrella. Sunbrella is ubiquitous in the outdoor fabric world. It's almost like asking for Kleenex, when really you're asking for a tissue. It's a great option as well, but I want to make sure you've got the inside scoop to all things luxurious.