The link circulated through various feeds in my social media this past week thanks to our friends. They are like hey(!) what you do is a real thing!  (Teasing. Not teasing.)

National Geographic posted an article about the Norwegian lifestyle friluftsliv. 
"[It] means a commitment to celebrating time outdoors, no matter the weather forecast." The phrase translates as Open Air Life.  

(I mean . . . I LOVE when other languages have words for concepts that the English language doesn't.)

While friluftsliv encompasses outdoor activities, it is also about living outdoors. And since living outdoors – the open air life – is our specialty I thought it timely to share ways we can make this happen for you as our months get cooler, colder, and wetter. 
OVERHEAD HEATERS. An excellent way to heat your outdoor space is through electric heaters like this one from Bromic. In this project, two heaters are mounted to the pergola structure. All of a sudden(!) you can still enjoy being outside in the cooler and colder weather.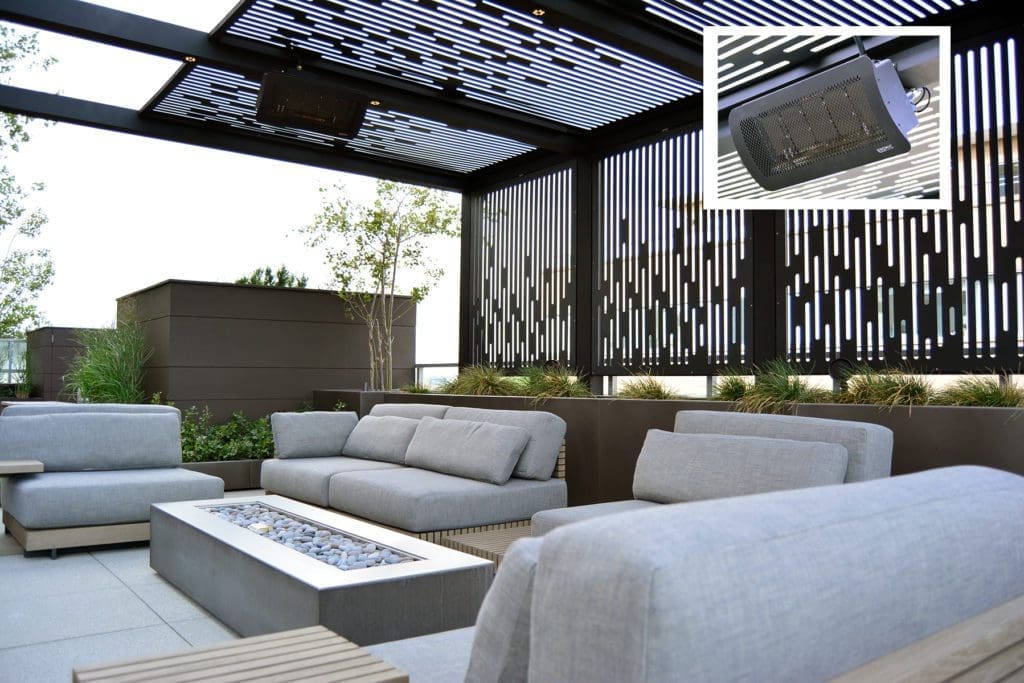 FIRE FEATURE (ON A ROOFTOP). Ore is one of several brands we recommend for gas powered outdoor fire features. No longer do you need to shore up chopped wood for the season, simply click and you'll have fire.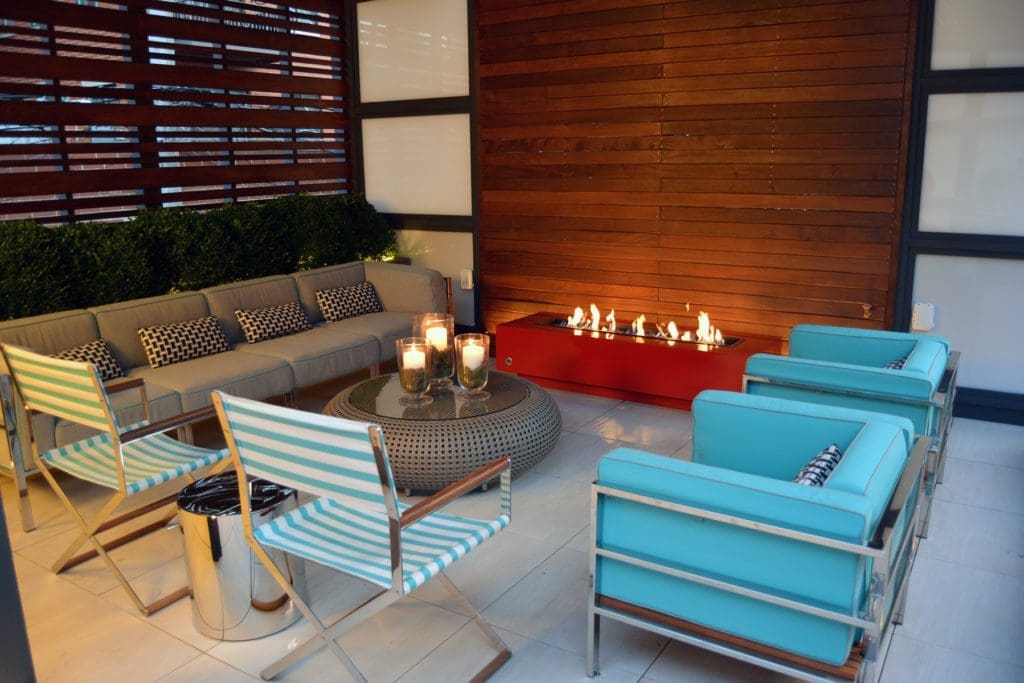 ROOFTOP SPA. What is it about that enjoyable feeling of being in a spa and the weather is chilly? For some of us, it's heaven. Integrating your spa into a larger design can definitely be part of the plan.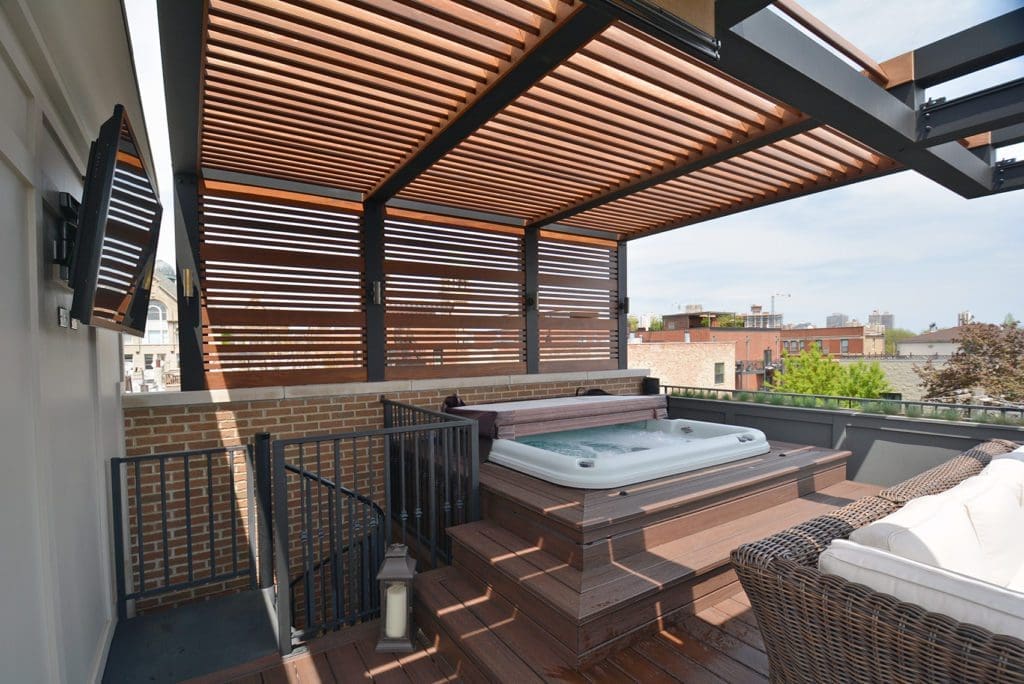 RADIENT HEAT. This one is hidden below the surface. Maybe shoveling or powering up the snow blower is a pastime, but wouldn't you rather spend your time watching the snow fall?
We consistently install radiant heat systems in-ground and on rooftops. When the temps go below freezing, the ground warms and the snow melts all on its own.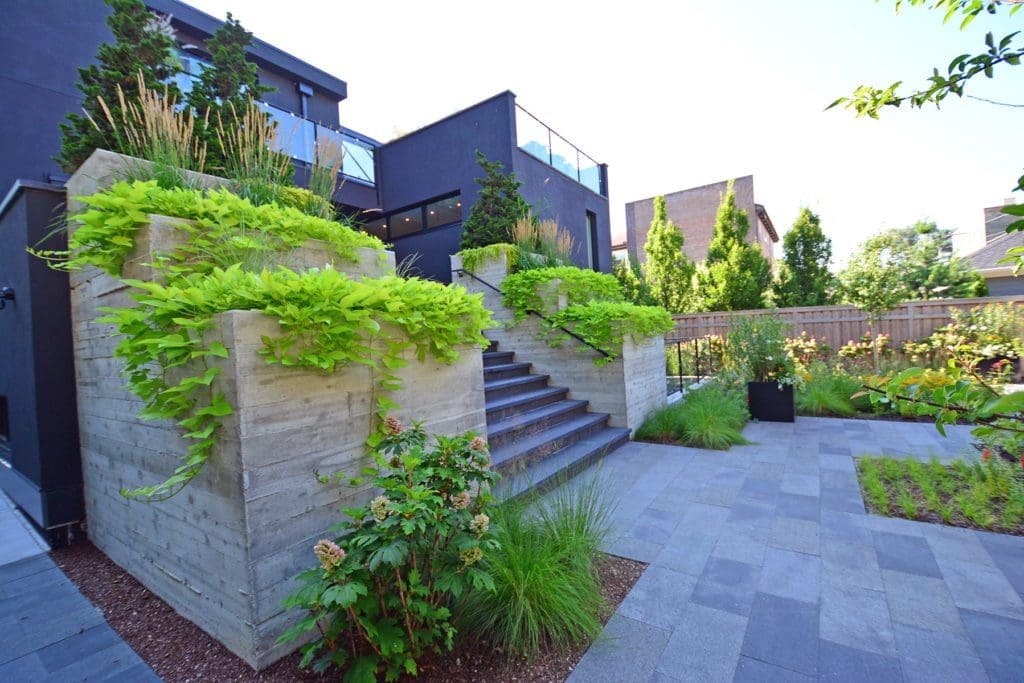 LIGHTING. The perfect combination of lighting in your outdoor space will provide the most inviting atmosphere during the evenings.
There's a reason "mood" lighting is a term.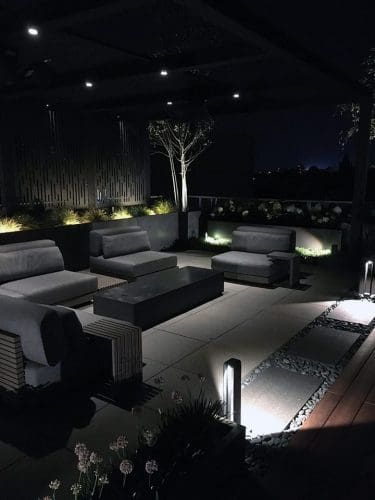 BLANKETS. Our FAVORITE TIP when there's a consistent chill in the air, keep a basket of blankets by the door. It makes it so easy to snuggle up next to a fire.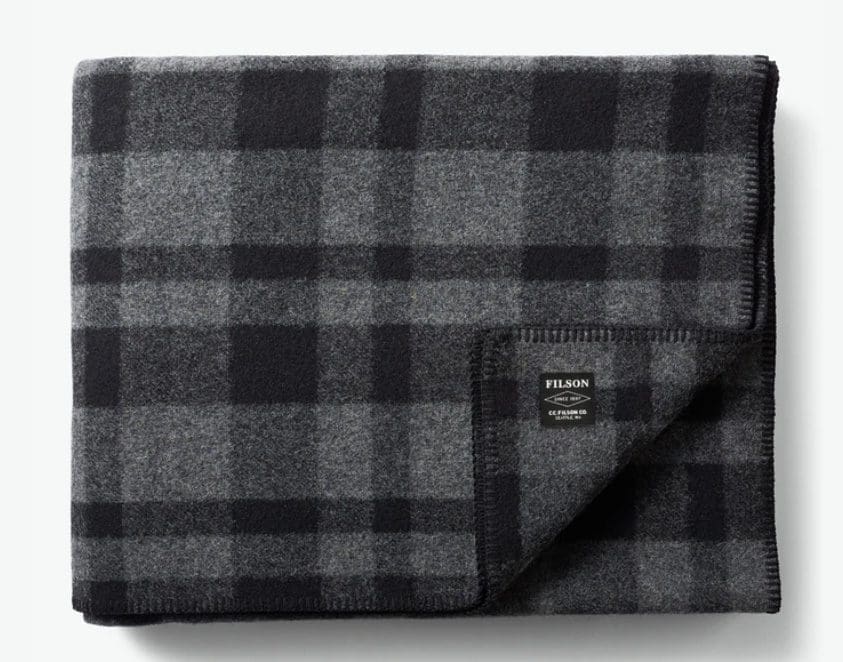 FIRE. For Craig at our house, there's no substitution to an open flame. We have both built stone fire pits (like the image below) and have also specified pre-built options for projects. 
COOKING & TV. A standard design component for most of the projects we work on includes a cooking space. The next best option to IRL attendance of team competition in stadiums/arenas, is to watch them on your own outdoor TV.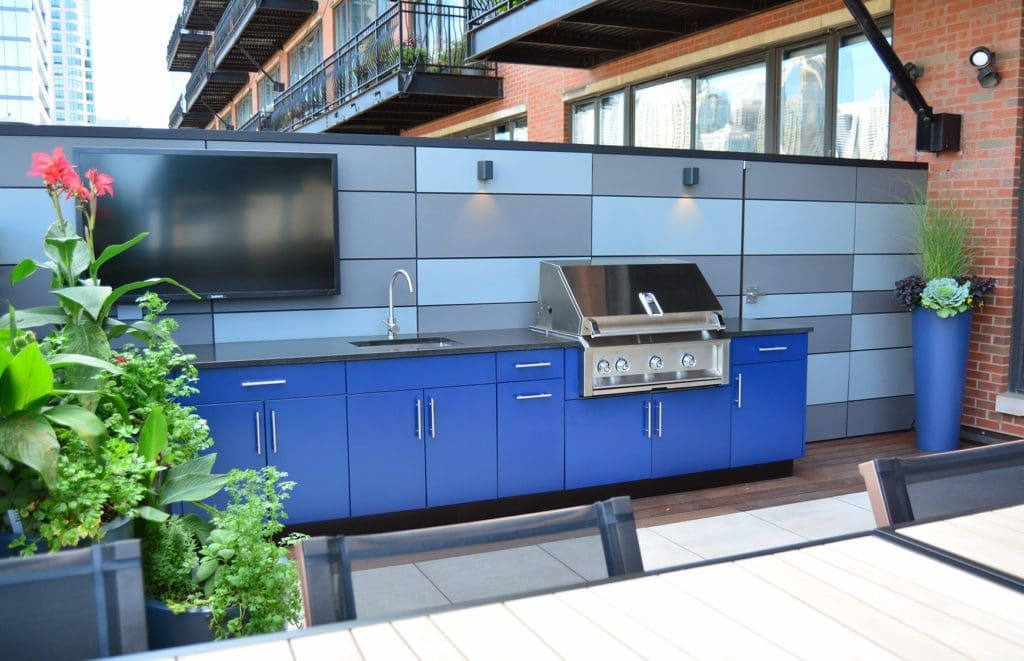 KINDLE. This product is brand new to us, but we are pretty excited about finding it. They're an LA company that makes one fixture that provides both outdoor lighting and heating. Tons of options are available.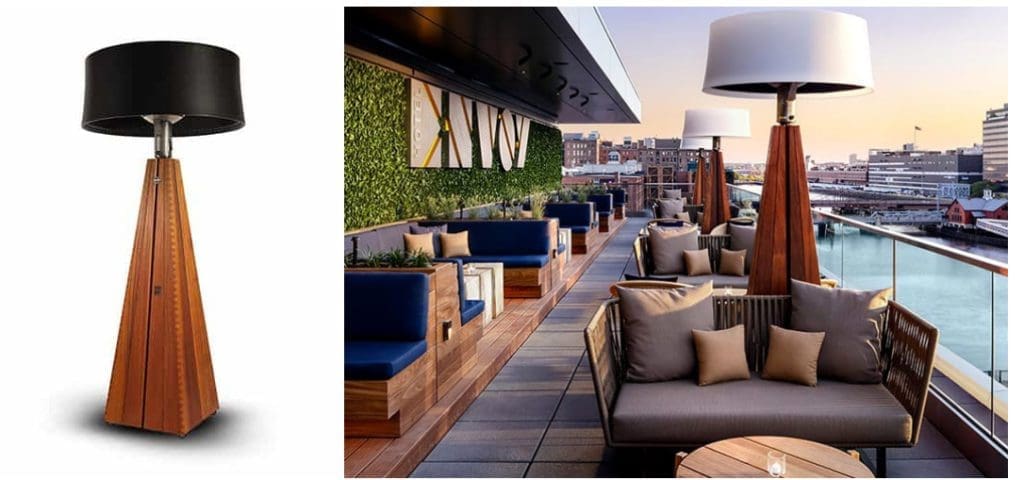 STRUXURE PERGOLA. As certified installers of the StruXure pergola system, we believe these may be one of the best ways to live outdoors in less than ideal weather. In addition to the movable louvres, they can be designed to be enclosed on each side.