Did you know you can eliminate propane tanks from your life?
I mean if you like turning on your fire feature (or grill for that matter) but can't because the tank is empty when you thought it was full, so your partner tells you to go to the home fix-it store to swap out the tank and get a new one because guests have already started arriving, then more power to ya.
But, if this scenario doesn't appeal to you, then let us try these 2 solutions:
Option One: Direct Gas Line Connection
As part of our designs, we regularly incorporate direct line connections to your homes gas, whether it's under paving in a backyard or on a rooftop under decking/pedestal pavers. This way there is not a worry about running out of gas. (You just need to make sure you have a clicker that works. Sorry I can't solve this one.)
As you can see in the below photo, in this backyard patio, the electrical and the gas line stub are in a specific area where the fire feature and furniture will go. While it is way easier to make this happen during construction, retrofitting can for sure occur.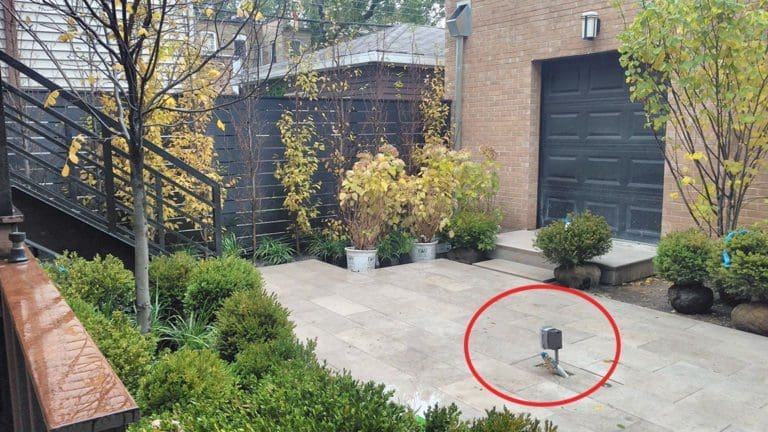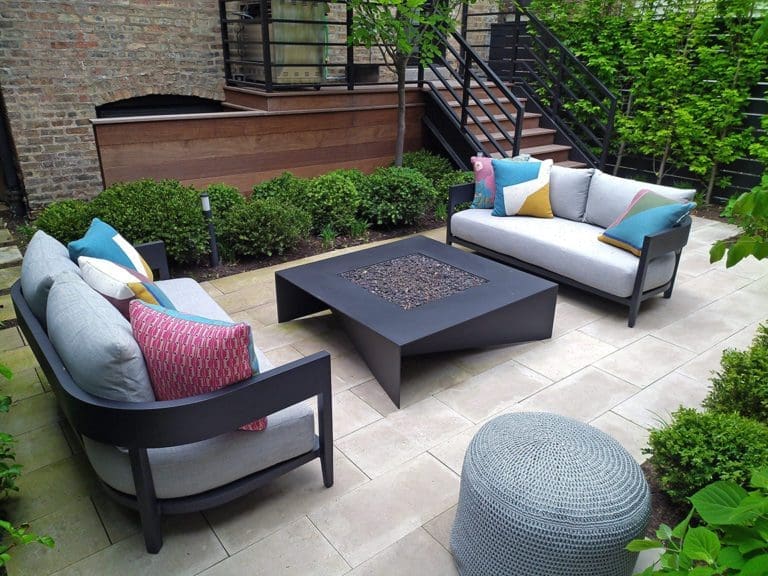 Keep scrolling – I've got a bunch of examples.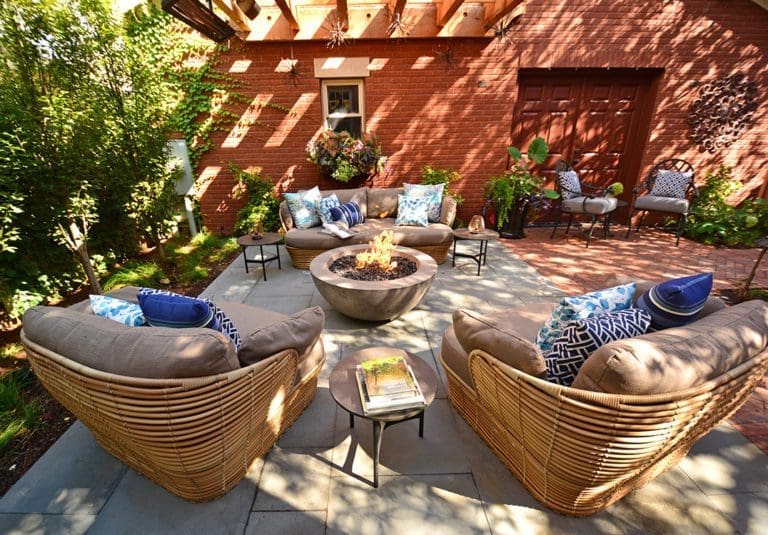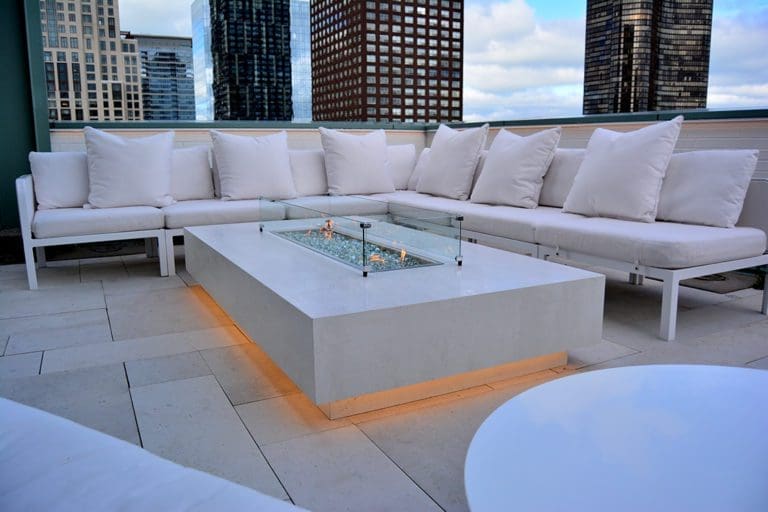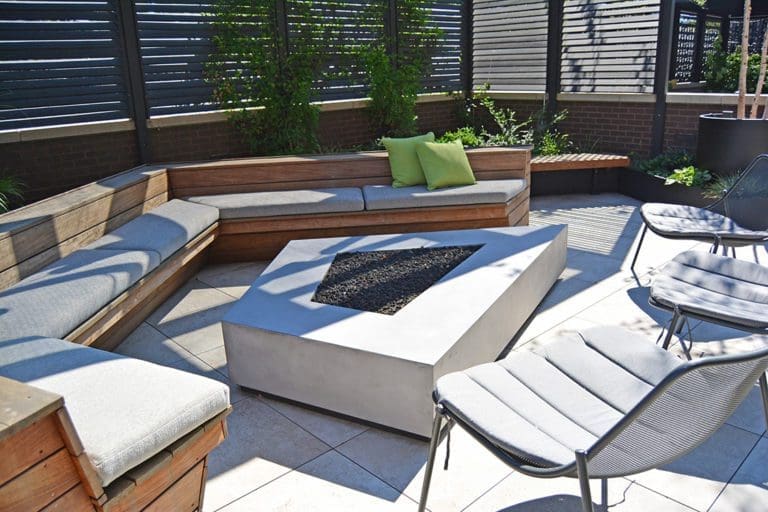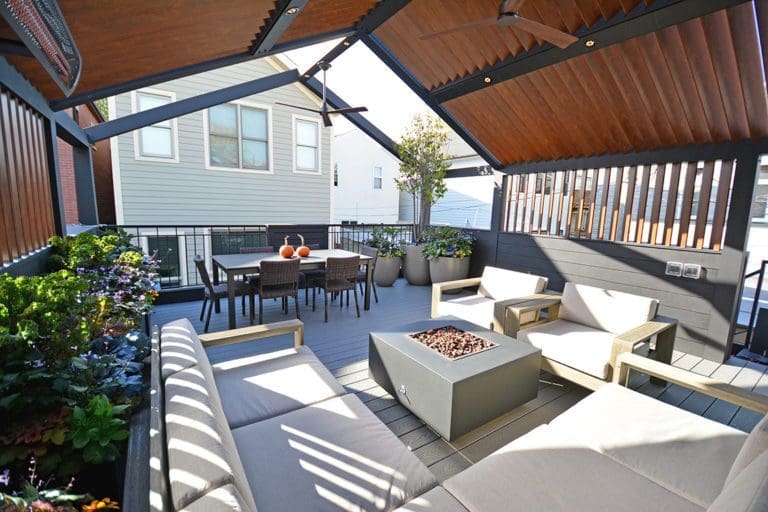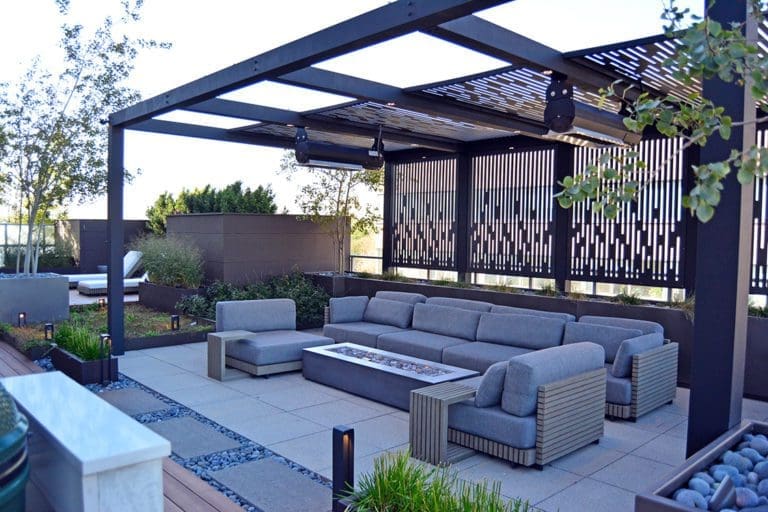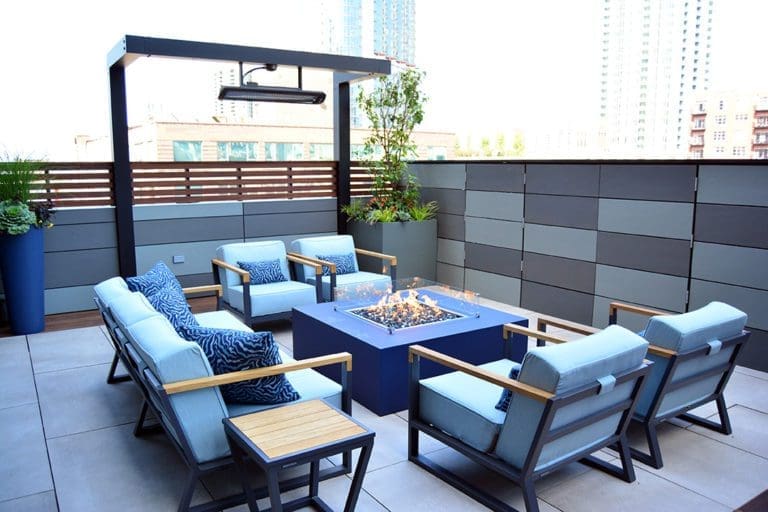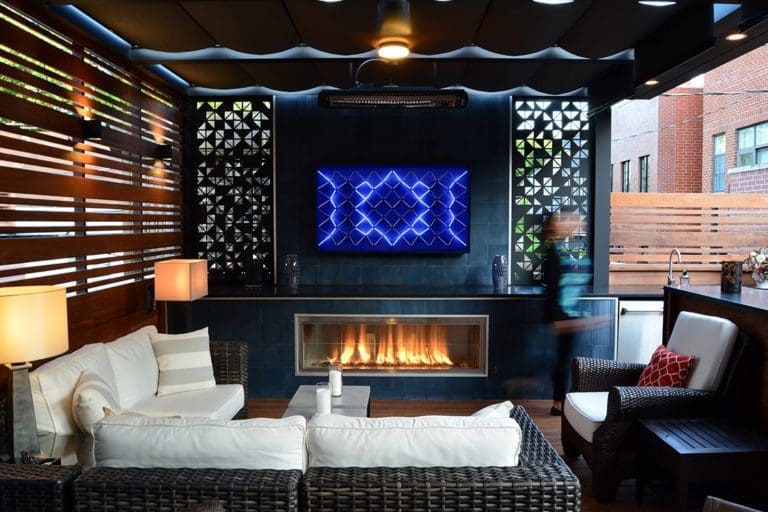 Option Two: The Fireplace or the Fire Pit
This option does mean you have to have firewood, which you could rightfully argue will still cause you to go to the store at the last minute. But store runs could be obsolete if you have got the space to have a wood pile. Plus, piled wood looks way cuter than rows or propane tanks.
This option is Craig's fave . . . not because he doesn't like fire features but because he loves a fire that starts with wood, kindling, and matches.
Whether you choose to connect your fire feature directly to your home's gas-line or go the route of the old-fashioned burning of wood . . . you'll never ever have to go get that dang propane tank again. Nyyyyycccceee.
Problem solved.
P.S. Make sure you're following us on Insta, FB, LinkedIn, and Pinterest. There's good stuff there, and I'd hate for you to miss it.