Craig and I talk fondly about our childhoods. Our best stories and memories revolve around playing outdoors.
I grew up in a sunny suburb of western MA. My backyard was not large at all, but it had a swing set that allowed me to fulfill our my "gymnastic" dreams, 2 trees large enough to hide behind, and a rock big enough to sit on (lots of goofy photos on this one!). I could get to the other blocks in the neighborhood with lightning speed because I could cut through all our neighbors' yards. Our detached single car garage was my stage for talent shows and round-the-world basketball tourneys. Small space, but mighty!
(Craig grew up in central MN at a camp. He was a country kid with plenty of wide-open space. He could do anything and absolutely go anywhere in the woods, fields, or lake. SOOOO boring . . . JK.)
Both our parents were of a generation that didn't want us sitting around in the house. "Go outside. Go do something." was a common refrain no matter the time of year.
I know parenting styles are different these days, but what's the same is the fact that kids – maybe your kids? no judgement; just asking – need to get out of the house, put down the technology, and foster their imaginations in a judgement free zone i.e., not on social media. [I love the tech Shabbat my friend Melissa and her 5-year-old daughter do each week!!]
So how do you do this if you live in the city or have limited space? It's easier than you may think. Not a lot of space is needed and not a lot of stuff (any cheering yet?). 
Whether you have a rooftop, an open space under the stairs, or a full side yard there are lots of ways to have playhouses, add shade, swings, jumping stumps, or chalkboards. 
And best part of all?! An outdoor kid's space like any of these below will get your kids to turn off their tech and go outside and play.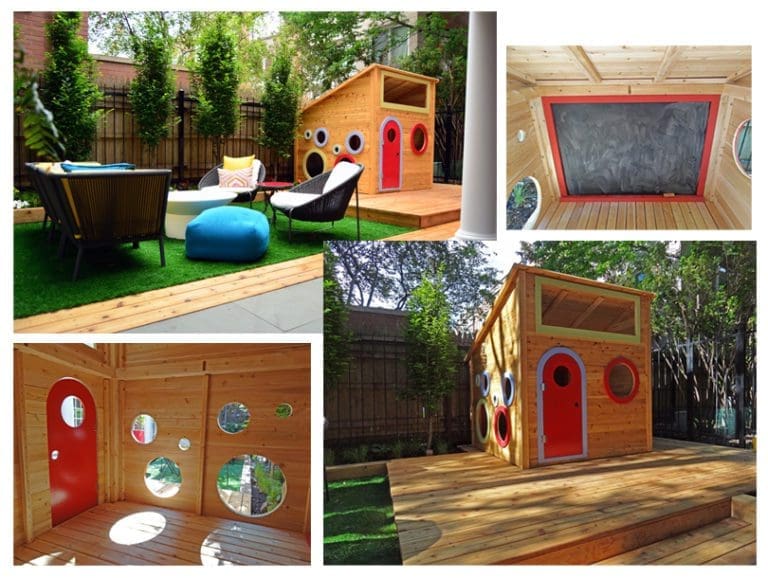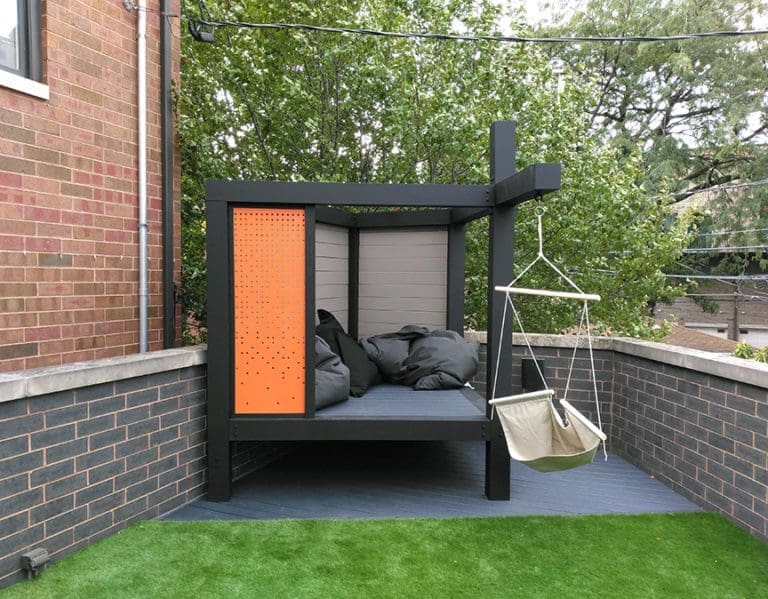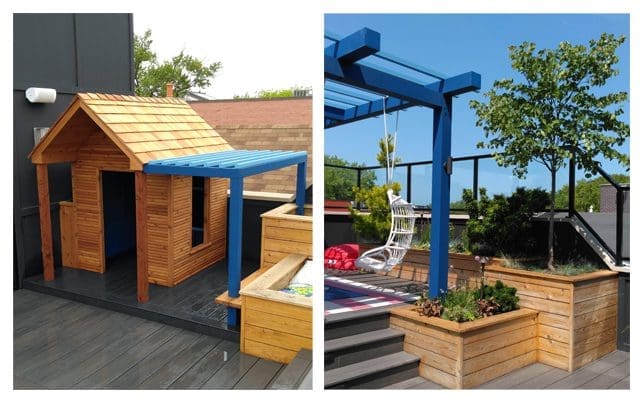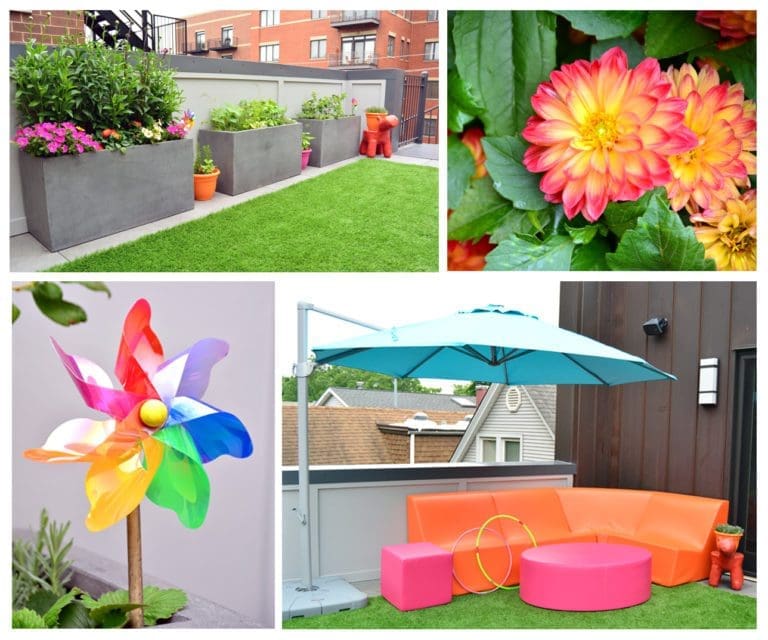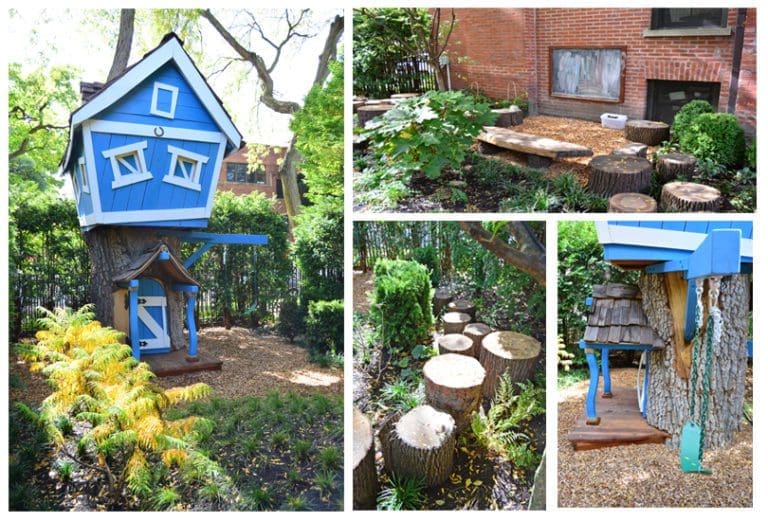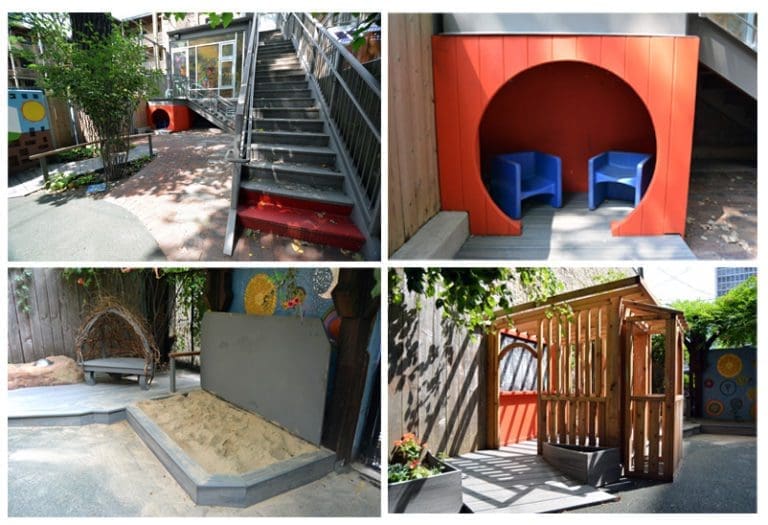 I never want to leave you without ideas! 
All of these projects range in complexity and scope, but each one is for sure unique.
While they are initially designed for younger kids, they all have, with a few adjustments, the potential to evolve into teenager / adult spaces. Investment dollars well spent.
So, if you're in the need . . . or your kids are in the need of an outdoor play space that will get them to put down their tech and spark their imagination and play, then you know exactly who to call. 
Playtime!