The Top Tip For Your Grill
If you don't have oodles and oodles of space, but you love grilling and cooking outdoors, here's my one top tip that both generates ease (working smarter not harder) and has style (reflecting our own personalities):
Have your grill built into a cabinet or shelving.
Why?
To eliminate the back-and-forth hassle of carrying everything you need outdoors indoors and indoors outdoors. Lugging stuff is the last thing you want to do when you are getting ready for and finishing a great night of dining. I also know that not everyone's outdoor space is just a few steps from their kitchen but a flight or two away, so the lugging is actually a real thing, my friends.
The key is to have dedicated outdoor grilling utensils, trays, plates, platters, vases, lights, placemats, cleaning supplies, etc. Yes, the stuff that has food on it will need to be cleaned, probably inside, but it's still less to lug. Plus storing it outside is just smart! It's always right at your fingertips (i.e., you know where it is cuz it's not on some random shelf in the basement)!
And, you've got to make it your own! It is truly fun to meet clients and see their homes. Like snowflakes, there are no two that are exactly the same, but what's similar is that each home has been designed to be one's oasis and sanctuary. And this should translate to your outdoor space as well.
The following pics are all examples of our projects – all embracing different styles.
Each one is built into a cabinet or shelving. Some are more contemporary and some are more classic. Each works with the space available and integrates into the home's style.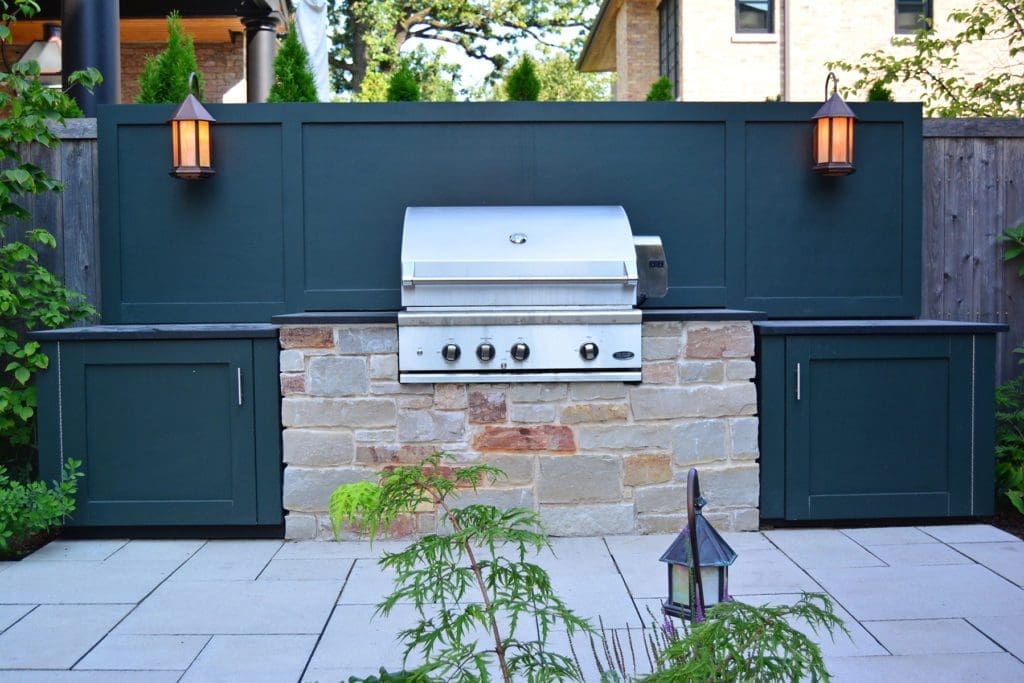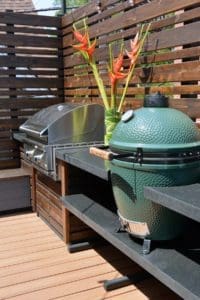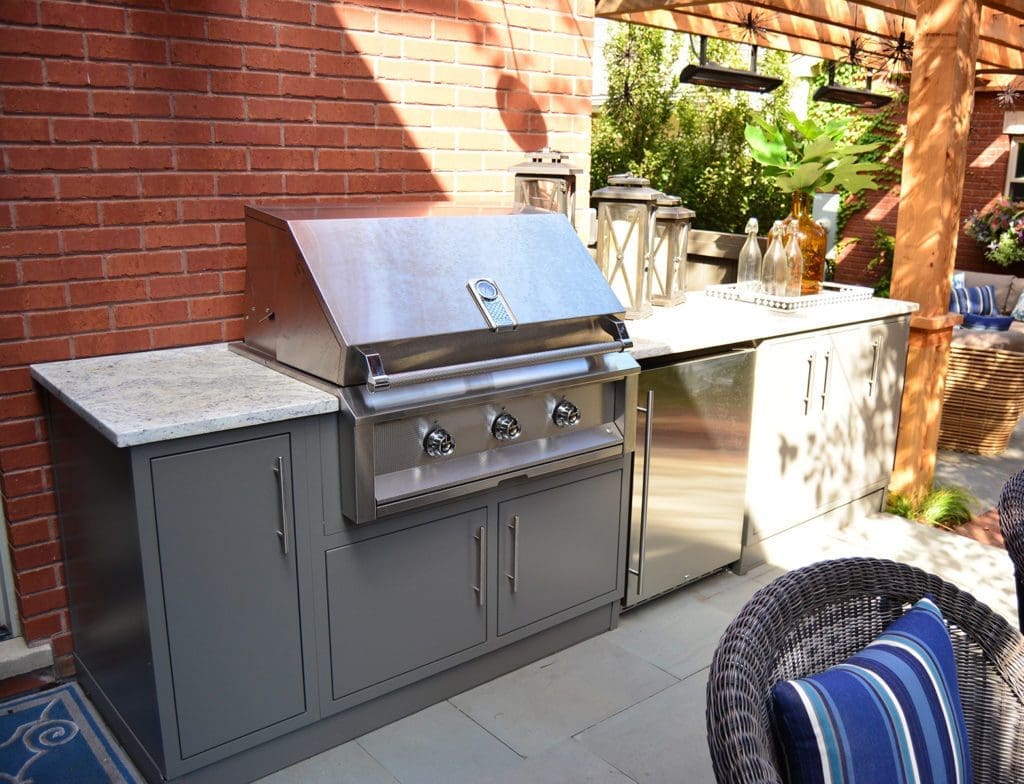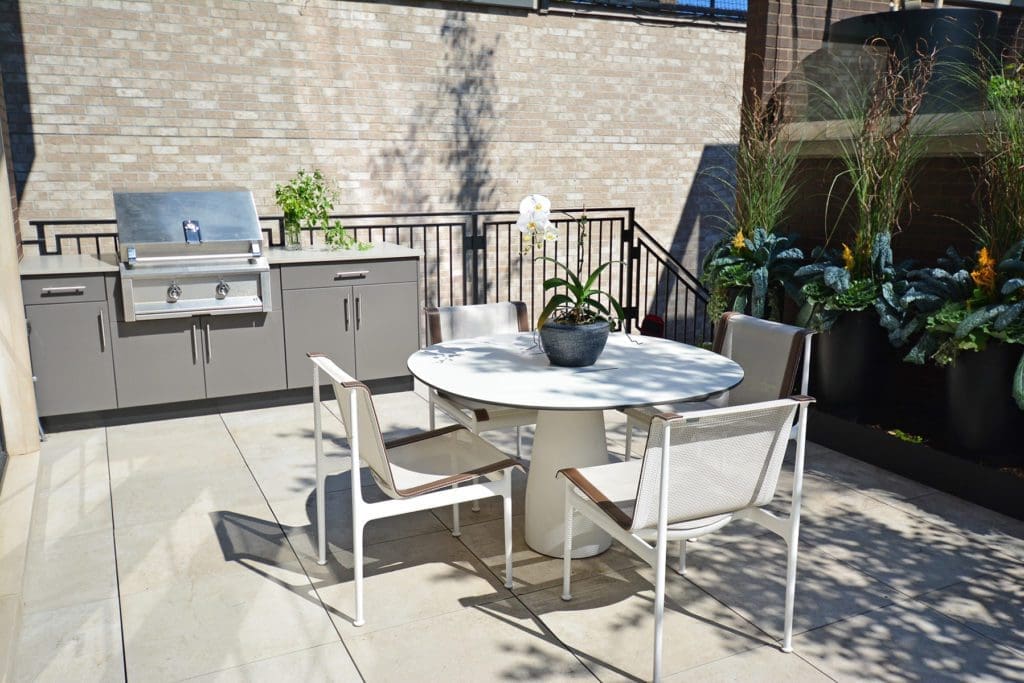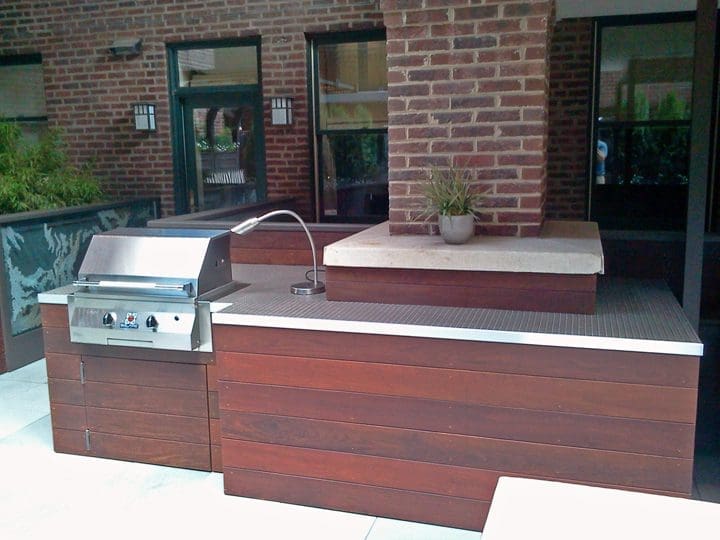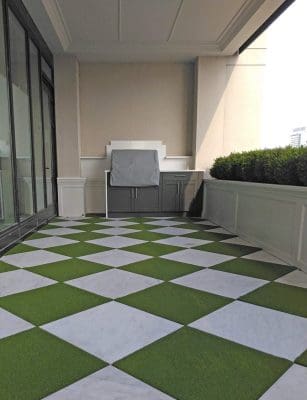 As the saying goes, the proof is in the pudding! You don't need to have loads of space in order to have the ease and style of grilling and cooking outdoors because there are so many options and ways that your grill can be built into a cabinet or shelving.
If you're interested in knowing more about how this works in your space, then contact us. All of us at Topiarius love helping our clients live beautifully outdoors!